Wolf Windsor 10 Piece Watch Box With Drawer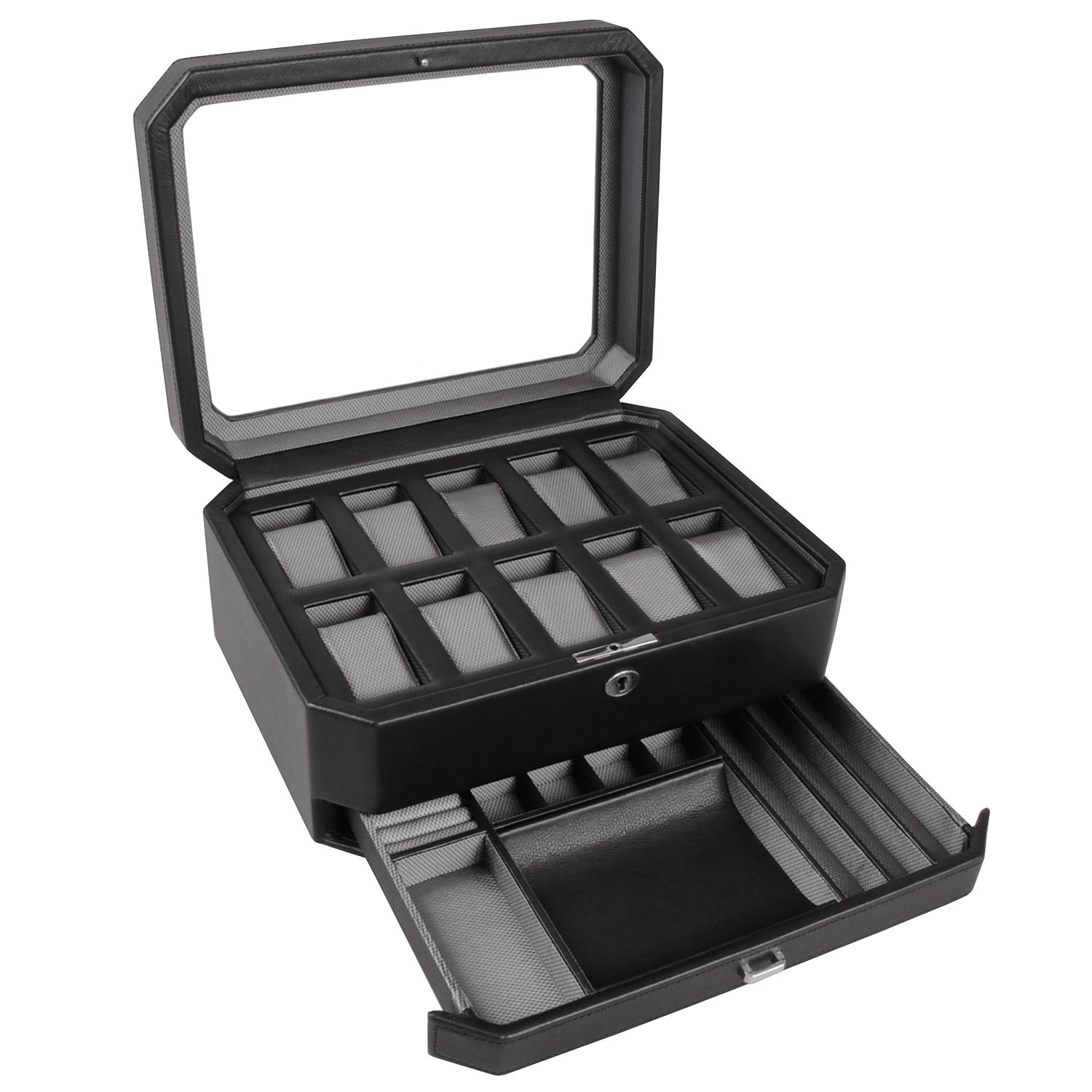 Wolf Windsor 10 Piece Watch Box With Drawer
A mid-century inspired watch box, the Windsor combines sharp colors with smooth edges. Includes chrome finished hardware, locking glass cover, black pebble faux leather, purple textured silk lining, 10 piece watch storage, 8 ring rolls and 17 cufflink and jewelry compartments.
Fea tures:
- Storage: Valet drawer (8 ring rolls, 17 jewelry compartments) and 10 piece watch storage (cuff will accommodate up to 52mm case)
- Locking glass cover.
- 12.5"L X 9.75"W X 5.5"H
- SKU: 740-2000096