Wolf Blossom Travel Zip Jewelry Case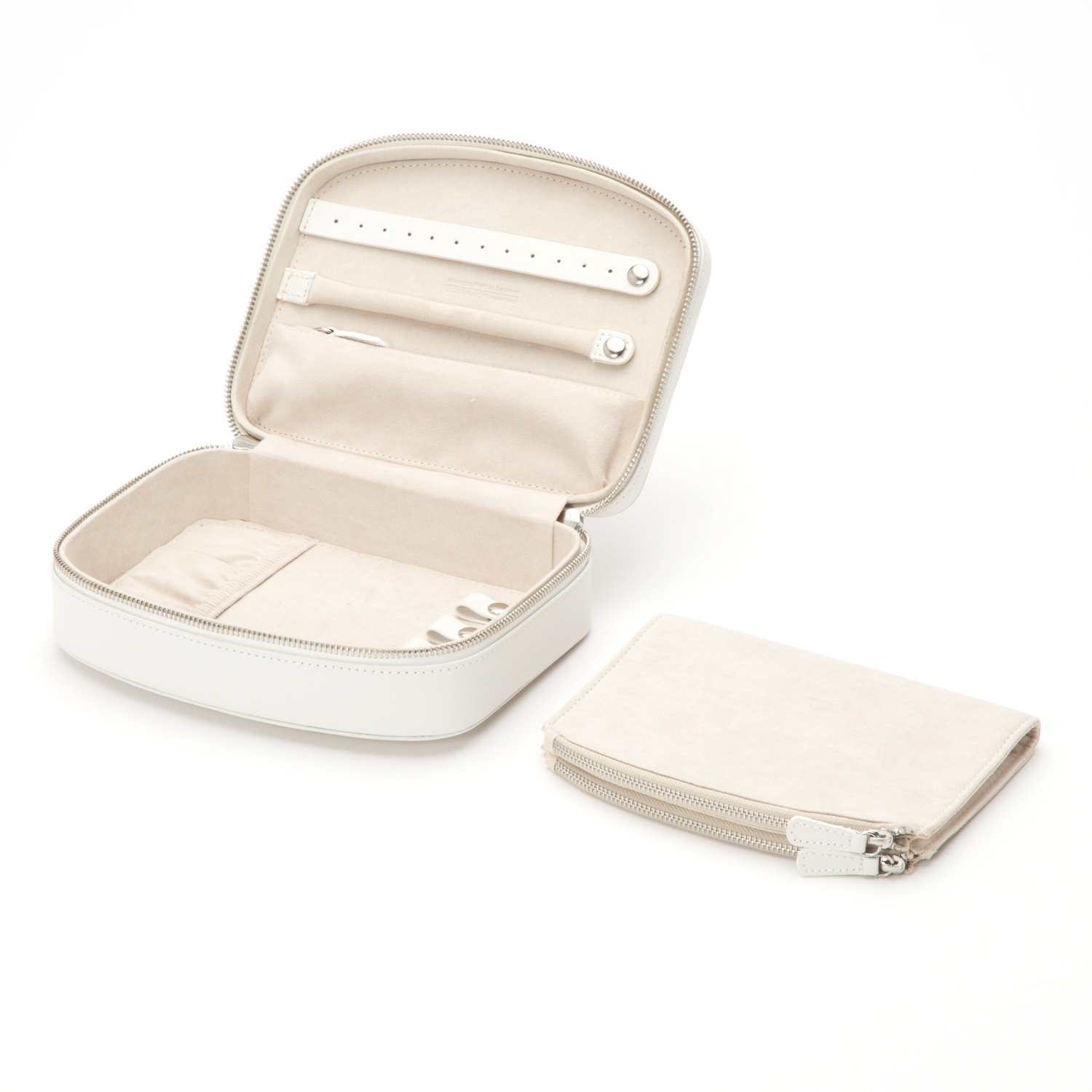 Wolf Blossom Travel Zip Jewelry Case
The Blossom travel Zip case is defined by its intricate design of 3-dimensional flowers handcrafted in leather. It includes laser cut flowers, silver stud accents, LusterLoc™ lining, an earring holder, ring holder, removable zip pouches for storage, and necklace hooks with an elastic pocket for your jewelry while traveling.
Features:
- Storage: 3 zip pouches, 4 necklace hooks, a ring holder and an earring holder
- LusterLoc™: Allows the fabric lining the inside of your jewelry cases to absorb the hostile gases known to cause tarnishing. Under typical storage conditions, it can prevent tarnishing for up to 35 years.
- Material: Leather
- 8.25"L X 6.75"W X 2.5"H
- SKU: 740-2000108